Congratulations on your new PMI franchise website.
Each website has an advanced reporting dashboard included. To get to your dashboard, simply go to reporting.nesthub.com. You should have received an invite to your account. If you are unsure please contact pmisupport@mypmw.com.
Welcome to your Dashboard.
The first screen that you will see has a high level overview of the most important metrics for your account. Click into any of these to be taken to the area in that dashboard that has more details on that metric.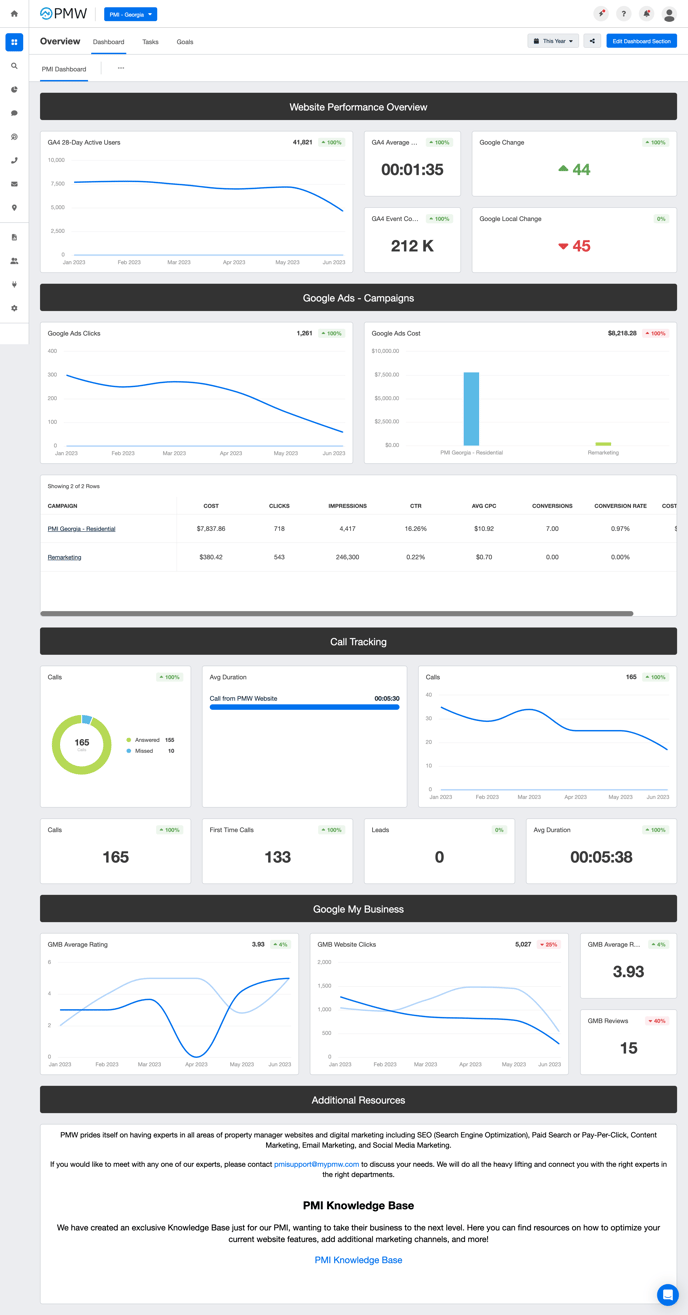 Date Range
To change the date range please use the date picker at the top right of the screen. This will be on almost every page in the dashboard. You can choose a date range from the list or enter a custom date range. You can also compare dates and date ranges.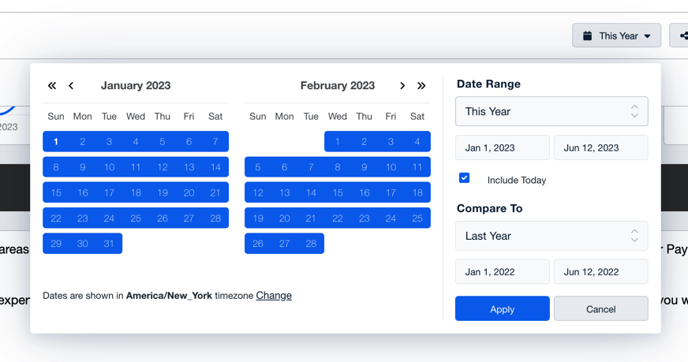 Sharing/Downloading
Every page of the dashboard can be shared or downloaded as a pdf. Get your data just right and download the report.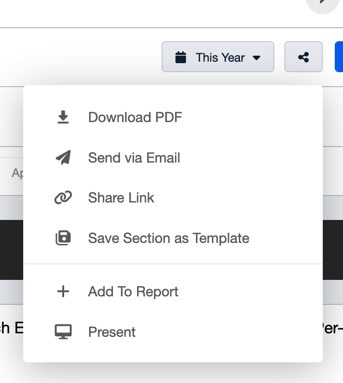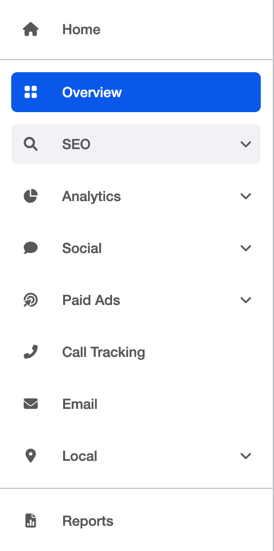 Navigation
To navigate to other sections of the reporting dashboard please hover over the left side navigation bar. Each section is organized by the data associated.
Overview - Dashboard view of your account
SEO - Google Search console (How users search and find your website on Google) and Rank Tracker (Organic ranking for your primary market keywords)
Analytics - Google Analytics 4 (GA4)
Social - Any social integrations you have setup (click on integrations to add your accounts)
Paid Ads - Google Ads, Bing (Microsoft) Ads, Facebook Ads IF you are using that service with PMW
Call Tracking - Recordings of all phone calls from the website
Email - Can be integrated with Active campaign drip campaign email stats
Local - Google Business and Grade.us Reputation Management reporting
Reports - Monthly reports
Integrations - There are dozens of software integrations that you can configure within your account. You will need to add your social media as we do not have access to your accounts.
Sub-Navigation
Every section will have a secondary navigation next to the title of the section. This will allow you to dig into the data further and see more details of that integration.