This article provides instructions on how to add content to your PMI Cares page. Don't have the page? Request it via support!
How to post to the PMI Cares page on your website…
Log into the website admin
User: websiteurl/admin (ex: pmisummit.com/admin)
Password was emailed in your welcome email. If you do not remember your password, please email pmisupport@mypmw.com
Add a post for the PMI Cares page
We've structured the page in a blog format to allow you to easily add, edit and delete content!
Click Blog in the left menu, then Blog again in the sub-menu
Then click the Blog link

Click Action, then Add Blog Post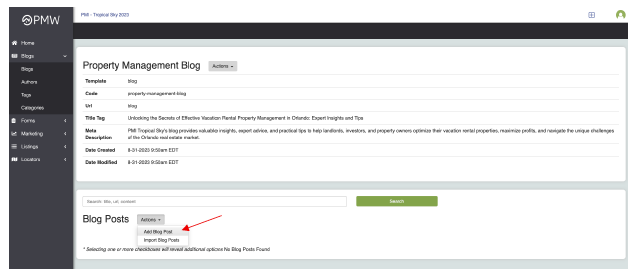 Enter all content into the post
The featured image shows as the main image on the post preview - all other images can be added in the post body below that section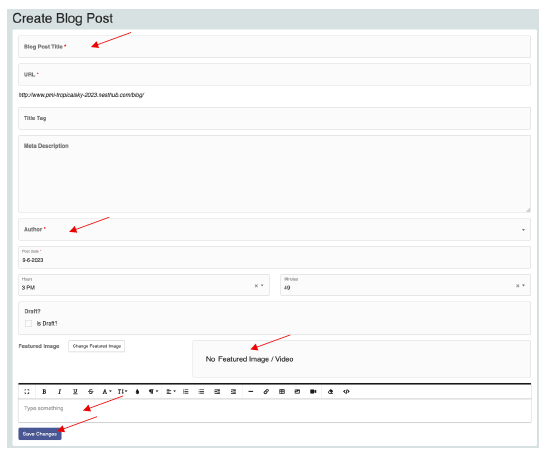 When finished, click Save Changes & add the PMI Cares Category to the post
Select Actions next to the Categories of the post you just saved
Click Add Category and select PMI Cares from the list
Save Changes
This will add your content to the PMI Cares Page – if not selected, the post will not show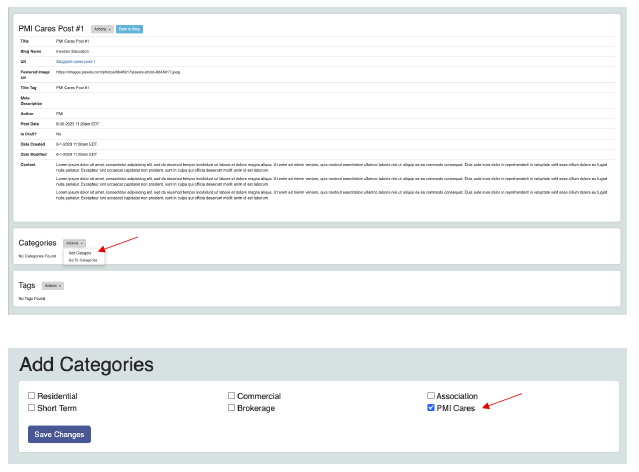 Questions? pmisupport@mypmw.com